Cabinetry

The technology of manufacturing cabinet boxes, doors, drawer fronts, shelves and even countertops with our robotic tool allows for volume, precision, and customization. Using our CNC technology, cabinetmakers are able to increase production throughput, while minimizing material handling.
Signage & Exhibits
Acrylic Signage
Wooden Signage
ShopBots are used in signmaking to carve images in wood and foam, to cut plastic letters, and to intricately machine all sorts of graphic objects and letters. Full 3D cutting capabilities allow cutting and machining of so many things. Our CNC also allows trade show exhibit companies to work with a wide variety of materials to meet the needs of their customer. Millwork and sign making skills come together to showcase clients' brands. See our sign support services
Furniture, Architectural Millwork,
& Interior Design
Our CNC tool provides builders, designers, and remodeling professionals new capabilities to produce distinctive work. Carvings, trim, arches and various architectural forms can be reproduced for remodeling work or created for new designs. With our powerful, software and CNC router, we can carve beautiful unique parts for any project.
Large Production Runs & Promotional Pieces
Production operations from drilling and trimming to more complex milling or machining are easily customized and incorporated into cellular production operations. Whether it's 500 pieces or a simple one-off, we can meet your marketing needs.
Artist Services
Fine Art
Templates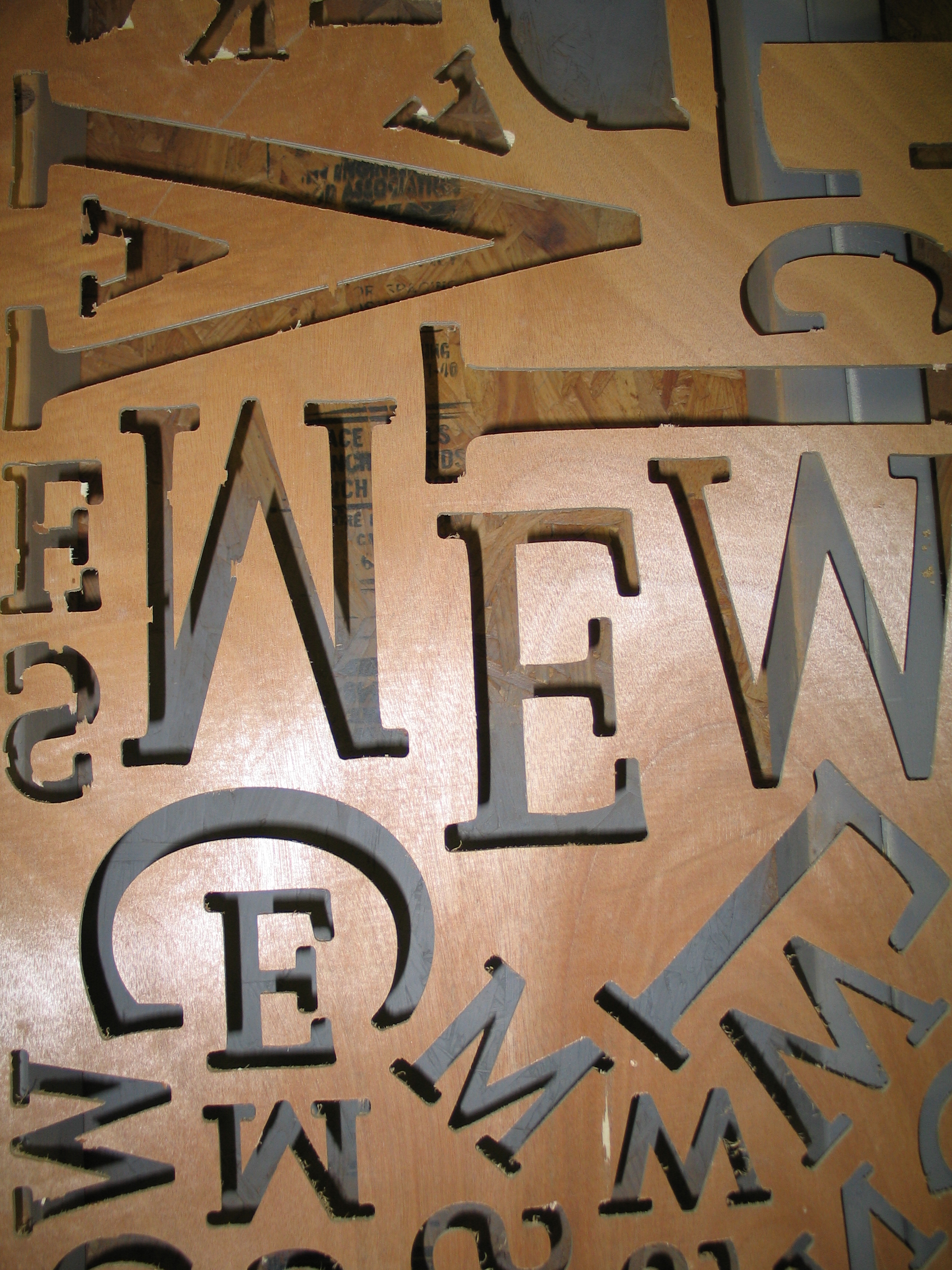 Digital fabrication is breaking new ground as a cutting-edge artistic medium. Templates provide artists & craftspeople with a quick and easy solution to creating perfect pieces.
Call us today for mill pricing by the hour!
Learn more about CNC millwork at
http://shopbottools.com/applications.htm
Some copy courtesy of ShopBot Tools.